Client Spotlight
The Center in Hollywood - Ending Isolation and Homelessness in Hollywood
Nov 24, 2021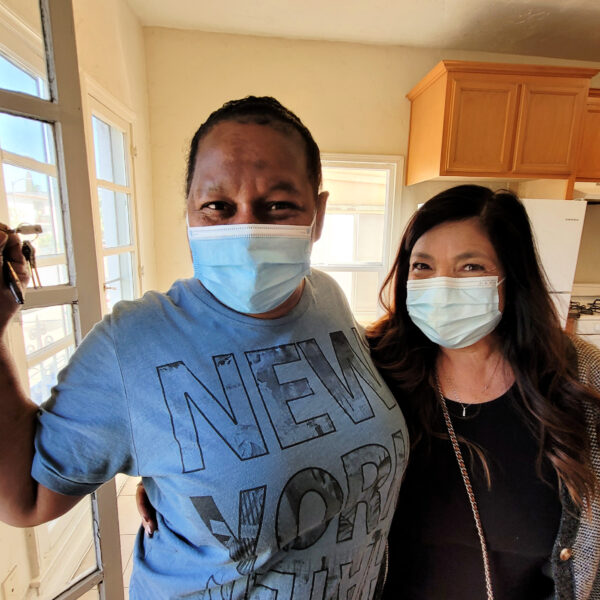 Serving the community with radical hospitality
As income inequality worsens and housing prices continue to skyrocket along the Pacific Coast, more and more residents of California, Oregon, and Washington experience homelessness and housing insecurity. In January 2020, California alone had approximately 151,000 people experiencing homelessness. To tackle this enormous challenge, they need easy access to resources, empathetic services, and long-term support. The Center in Hollywood takes a holistic approach to support unhoused residents through radical hospitality.
"We want our community to feel welcoming so each person knows they matter," explains Jackie Vorhauer, Director of Development and External Affairs at The Center. "We support our clients with eight programs, including outreach, a clinic that connects people to primary care and mental health services, rapid re-housing, housing retention services, and yoga and art groups."
The Center's "coffee hour" is an especially beloved offering. Clients are welcomed with a fresh cup of coffee, a chance to pick up their mail, and a safe and supportive space to start their days. "We all need a morning ritual to ground us," says Jackie. "Even though we've had to shift the way we offer services to keep everyone safe during the pandemic, we have been able to continue coffee and mail service."
When the COVID-19 pandemic hit, The Center had to adjust their services and how they delivered them. "Homelessness does not stop when a pandemic starts," reflects Jackie. "Our outdoor space allowed us to stay connected and continue to serve our community safely." As indoor spaces like libraries, gyms, and coffee shops closed, The Center provided a space for folks to charge their phones, pick up food and hygiene kits, and get transportation to medical appointments.
Throughout the pandemic, The Center staff and volunteers continued to do outreach in the community. They partnered with the fire department, a local clinic, and the Department of Health Services to provide COVID tests, administer flu shots, and eventually provide COVID vaccines once those were available. "Our clients know us and were willing to get tested and treated at our space because of that trust," says Jackie.
Coming together to solve homelessness
The Center focuses on the whole person, which Jackie says is a major contributor to the success of their programs: "We're building a sense of community beyond case management. Knowing you have the support of your community behind you is critical when you are experiencing any life transitions."
Los Angeles County's Coordinated Entry System (CES) connects the many organizations working to support people experiencing homelessness so that clients can access the right services at the right time and, ultimately, get housed faster.
"We're all doing the best we can to work together with imperfect systems," says Jackie. "We know that the power of community ends homelessness, and no single organization or person can solve this crisis on their own."


Choosing a community-based financial institution was a values-aligned decision for us. Beneficial State is a bank with great values, and it was easy to see how their values align seamlessly with ours. The customer service is incredible, too. We need to issue rent checks and security deposits quickly when housing opportunities become available, and Beneficial State Bank has been an incredible partner in that part of our work which directly impacts Center participants.
Jackie Vorhauer, Director of Development and External Affairs at The Center

People, Planet, Prosperity for All
We are proud to lend $73 million to support health and wellbeing, and $0 to fracking. When you bank beneficially, you choose to support people and planet.
Banking for a Brighter Future
Join our community of nonprofits, B Corps, small businesses, and conscientious organizations with lending and deposit services that help you grow your impact.