Client Spotlight
Organic Farm School - Pivoting to Food Bank Supplier
May 11, 2020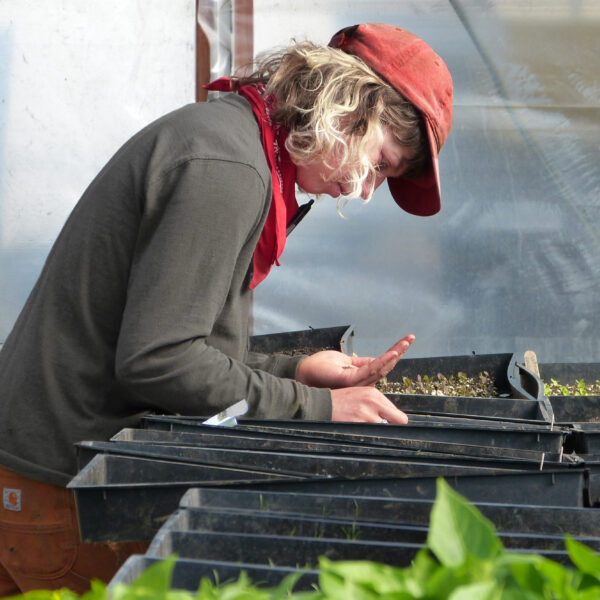 In navigating the Paycheck Protection Program, the $669B business loan carve-out of the CARES Act, we've been able to take stock of what has happened broadly in the market and how we can continue to help our clients during this time. Some have expressed concern about large corporations exploiting loopholes and tapping the Paycheck Protection Program intended for small businesses. Others have pointed out how larger institutions are more equipped to navigate the technical and operational complexities of the SBA's loan fulfillment channel, or how the funds should be better allocated to financial services providers such as CDFIs that specialize in serving traditionally marginalized populations.
Despite the program's challenges, the team at Beneficial State Bank was able to help nearly a thousand small organizations employing over 15,000 people, many of which are nonprofits and B Corporations, to secure Paycheck Protection loans. Most of these entities are true small businesses with 10 or fewer staff members. Over 85% are mission-aligned with Beneficial State's social and environmental directives. We are shining a light on the positive work these organizations are doing as well as sharing how you can make a difference by supporting them.
Organic Farm School Cultivates a Healthier Future
Organic Farm School believes in the healing power of small farms to nourish communities and build the next generation of farmers. Beneficial State Bank helped the Farm sustain critical baseline operations during the COVID-19 crisis through a Paycheck Protection Program loan.
In ways large and small, the COVID-19 pandemic has distilled what is essential to us all: food, health, land, farms, water, kinship--and how to sustain and enhance them going forward.
All of those were founding principles of Organic Farm School (OFS), a 12-acre certified organic farm on Whidbey Island, Washington, that trains people interested in operating their own small farms. The farm began as a three-woman community-supported agriculture project propelled by a small grant and a big vision. That vision was to enable students of all ages and backgrounds to experience firsthand what it takes to manage a farm using sustainable practices. The farm is now a 501(c)(3) nonprofit and helps support its students' educations through sales of its vegetables, seed crops, grains, legumes and livestock.
Even in good times, it's demanding. "Having a farm school is complex," said Executive Director Judy Feldman. "Recruiting is a challenge; fundraising is a challenge. We do it because this country needs more new farmers. The average age of farmers is 58 and getting older. Fewer than 30% are under the age of 50."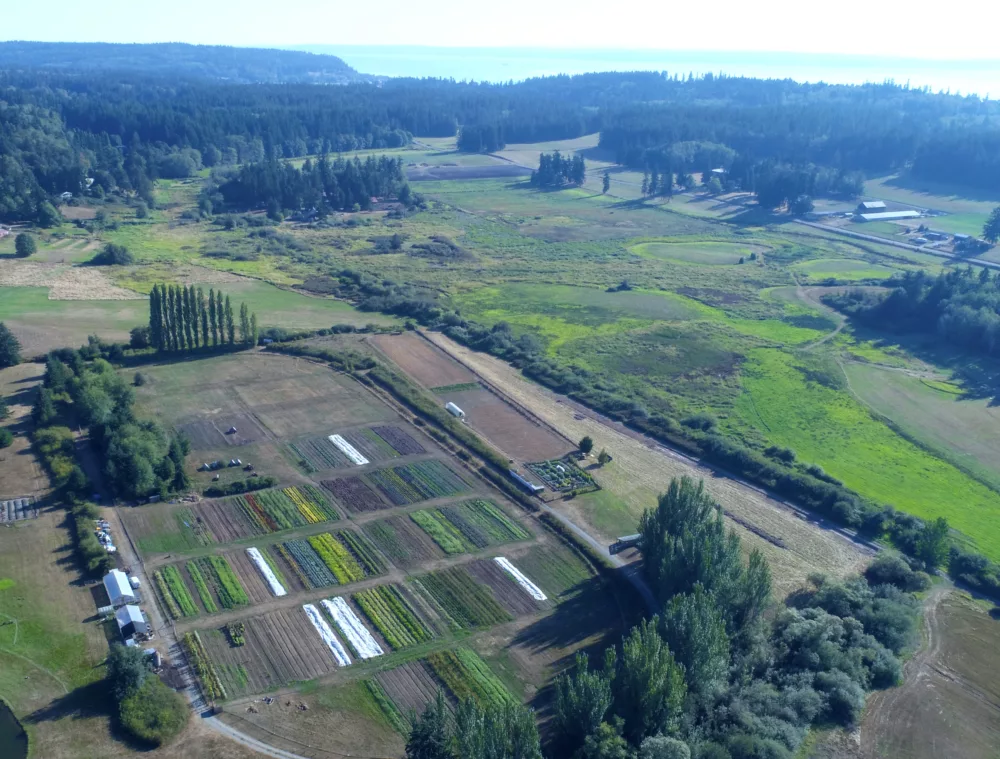 What they're doing to help with COVID-19
The coronavirus pandemic necessitated a complete rethinking of some of its most time-tested practices. Among them are how to keep students safe, how to navigate the customer interactions and how to prevent crop losses. "We're growing food," Feldman said. "We can't call in sick and tell crops to wait a few days."

When COVID-19 hit, OFS immediately began working on a drive-through system for its farm stand and getting donors to buy excess produce for food banks. "With store shelves emptied out and problems with grocery supply chains, we were looking for a sign of hope," Feldman said. "So, we started our farm stand two weeks early and put together a program where donors can buy produce from local farms and donate it to local food banks—benefitting at least two layers of our community, because farmers are small businesses, too. We wanted people to know food would be there."

The pandemic also necessitated a sustaining infusion of cash. OFS turned to Beneficial State Bank, which put together a loan through the Paycheck Protection Program (PPP). "That hedge gave us the cushion we needed."

"The COVID-19 pandemic illustrates the reason we consider it so important to train new farmers," Feldman said. "As trucking systems start to fray and large-scale farms have supply-chain issues, local farms become essential for the sustainability of communities. Smaller farms are still able to feed their neighbors."

A better future
Though born out of crisis-induced necessity, OFS sees the creation of the food bank program as going directly to the heart of its mission: creating kinship and community through farming and food.

"After several conversations with the local food bank, we realized this is something we should do beyond the pandemic. It is a win-win-win," Feldman said. "People get fresh local food, local farmers get some extra cash, and our future farmers get to experience how valuable their work is to our world."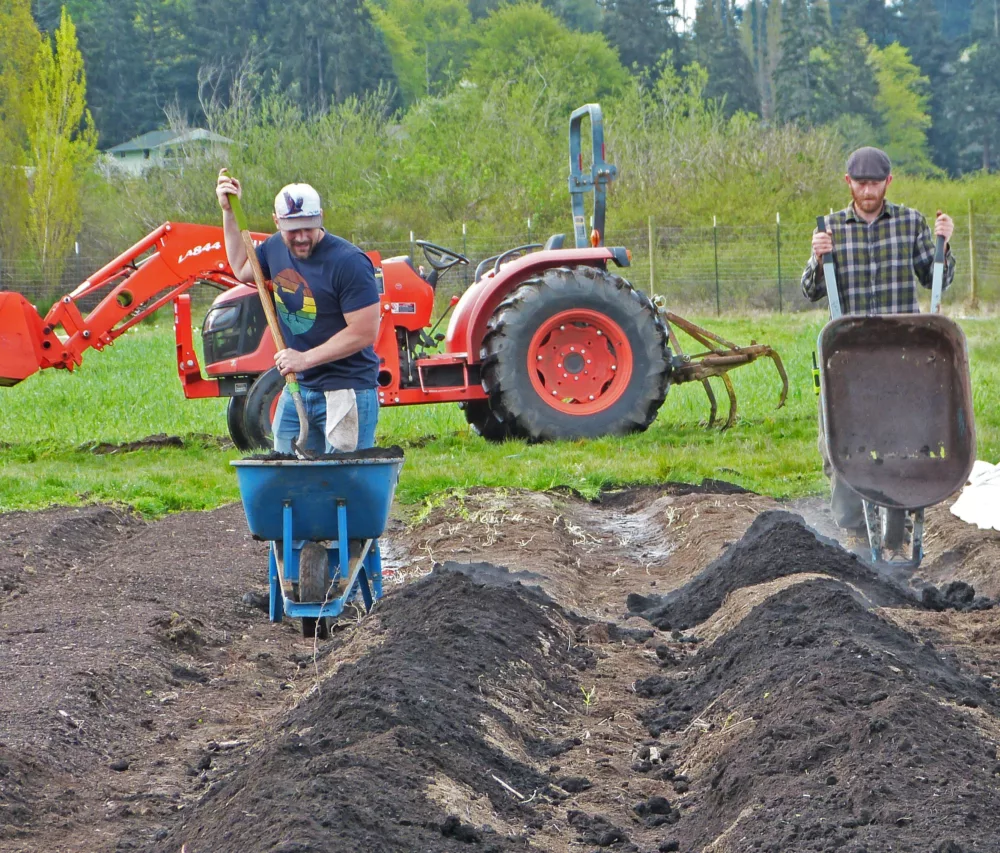 How you make the difference
We all keep regenerative organizations like OFS alive through the power of our choices and actions. There are a number of ways to help Organic Farm School—and local farmers in your community—in both the short and long term. Executive Director Judy Feldman has some tips on how everyone can help strengthen local food systems and make our communities more sustainable:
Donate to the Organic Farm School. Help local small businesses and those who are going hungry due to the economic fallout of the crisis.
Buy a community share and tell the Farm to give it away to someone in need.
Find a farmer! Don't just go to the farmer's market. Invest the time to find farmers near you, most of whom have a farm stand, and purchase produce right from the source. That money goes directly into their pocket.
Be mindful about where your food comes from. Look at labels and ask your grocer where produce and meat products originate and ask restaurants where they source their food. Knowledge is power. The more we know about how the food gets to our plate, the better equipped we will be to make choices that drive meaningful change.
People, Planet, Prosperity for All
We are proud to lend $73 million to support health and wellbeing, and $0 to fracking. When you bank beneficially, you choose to support people and planet.
Spotlight on Health and Wellbeing
From dance communities to addiction services and building healthy food systems, our clients are leading the way toward a better future.
Read More