Client Spotlight
Hammond Climate Solutions Foundation – Working at the Intersection of Climate and Social Justice
Sep 12, 2023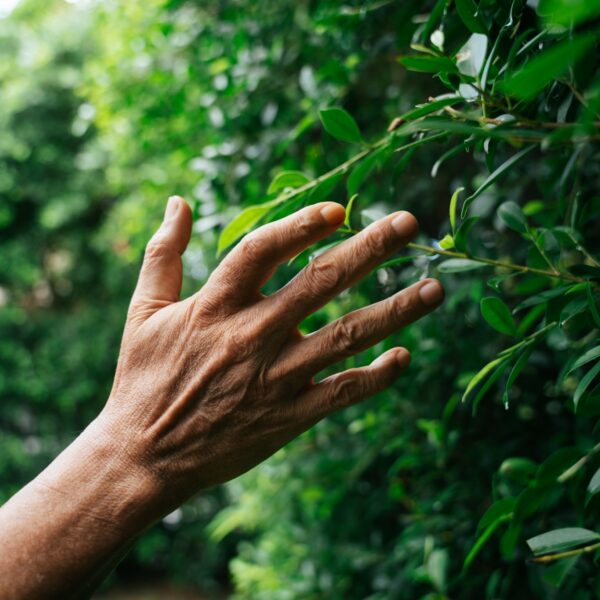 Funding Climate Solutions
When trying to solve a global problem – and quickly – funding is almost always needed, and the climate crisis is no exception. Money makes things like buying solar panels and investing in new technologies possible. But right now, only 2% of philanthropic funding goes toward climate, and little focus goes to climate projects in underserved communities. Our client, Hammond Climate Solutions Foundation, is working to change that.
Born to be a Climate Activist
For Tara Hammond, a focus on sustainability began at her childhood home in Santa Cruz, California. "We had one car, both of my parents biked to work, and we biked everywhere we could," says Tara. "We had a compost pile, and my dad had a garden. We used reusable water bottles and lunch boxes. Little things like that were just how we lived."
Those family habits stuck with her and while she studied at San Diego State University, and she got involved in climate advocacy groups on campus. Along with her peers, Tara worked on eco-friendly projects on campus including creating a bike lane, starting a weekly farmers' market, doing 'Meatless Mondays', and coordinating Earth Day events. "It just became my passion, and I decided this is what I needed to do with my life," she shares.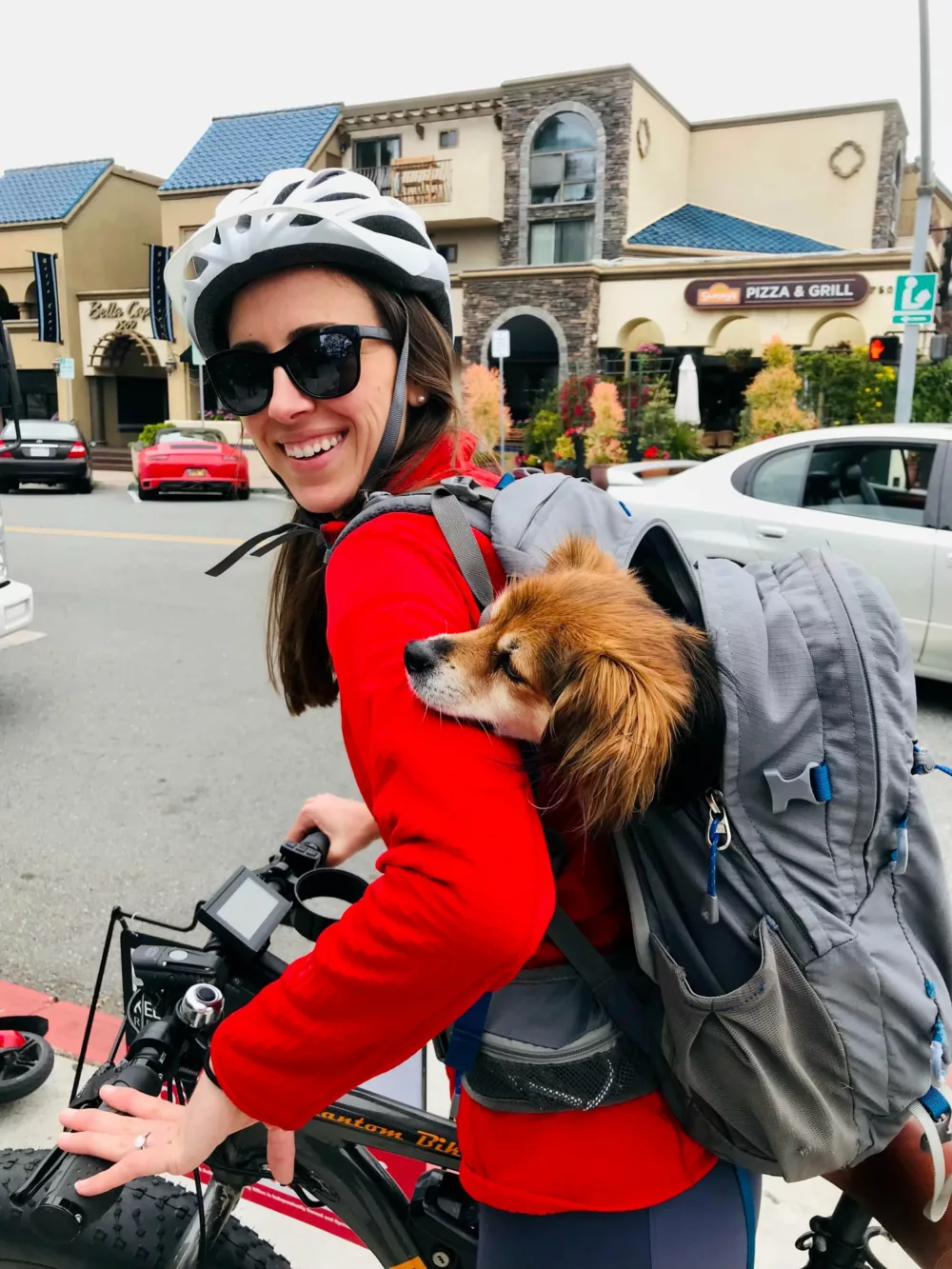 After college, Tara spent some time working at a solar company, but she wanted to have an even bigger impact on the climate crisis. In 2020, she created Hammond Climate Solutions as a social enterprise, which evolved into a nonprofit organization called Hammond Climate Solutions Foundation in 2021.
Bringing Climate Projects to Marginalized and Excluded Communities
At Hammond Climate Solutions Foundation, Tara and her team provide climate advising to philanthropists, nonprofits, and businesses. They manage climate projects and programs, many of which are funded by philanthropists who are comfortable taking a bit of risk to prove that these climate projects and programs are wise investments and should be scaled. Their pilot programs, such as a small-bike program which is now a $10,000,000 statewide e-bike program, have shown great success. "The success of these programs show proof of concept that government programs can follow. We're hoping that this grows to the state level, national level, and beyond," Tara explains.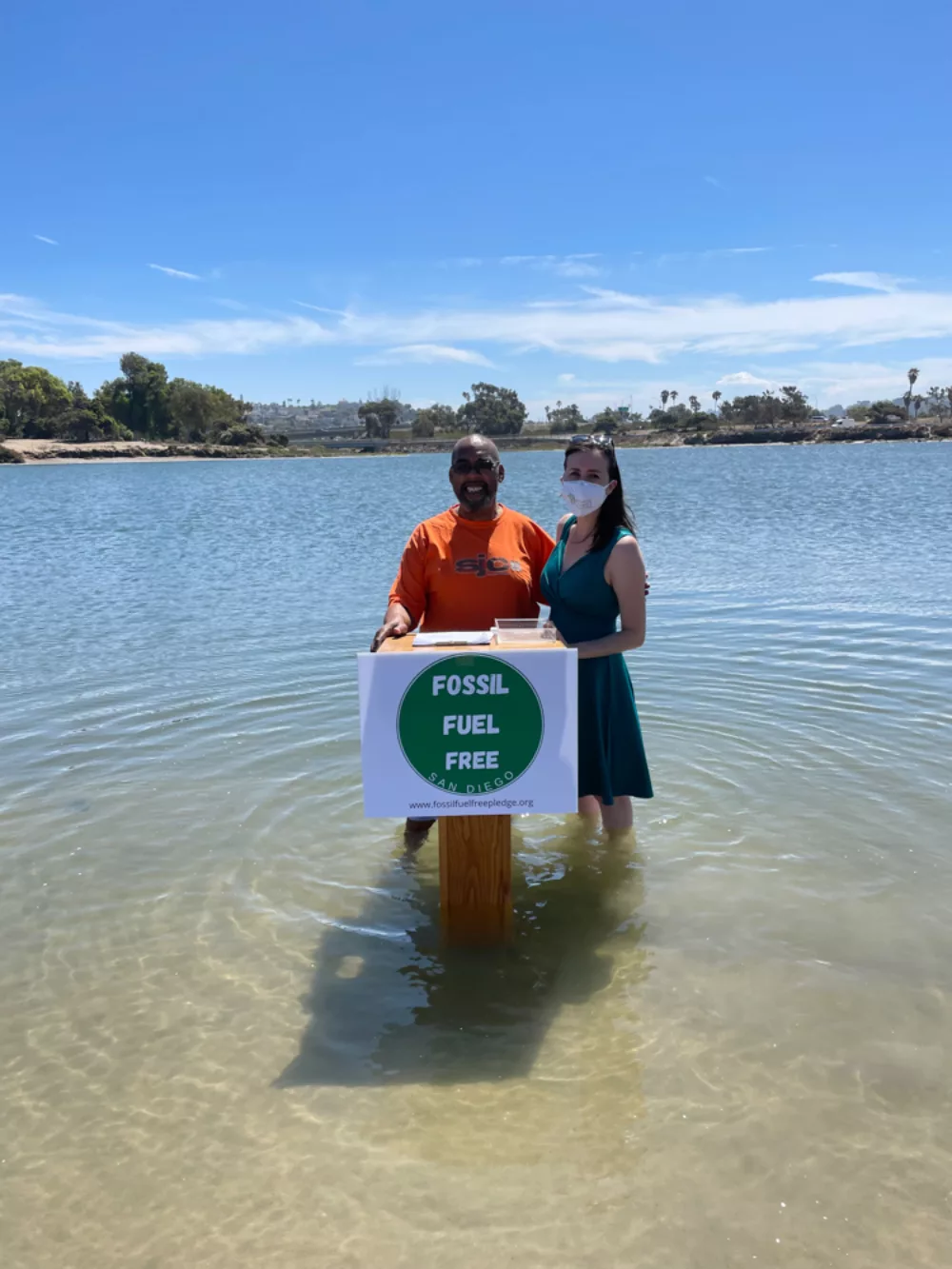 Tara looks to fund climate projects in what they call "communities of concern" – communities which have faced injustices for many years. "We can't achieve climate justice without achieving social justice or racial justice," says Tara. "Communities of concern are often impacted first and worst by the climate crisis. When someone's worried about paying their rent, affording medicine, or buying their next meal, it's hard to be dedicated to stopping the climate crisis. We need to stop climate injustices. We also need to focus on equity and having people feel secure in order to expect more people to be involved in the climate movement."
Tara works to funnel more funding towards fighting the climate crisis, particularly for underserved communities and the nonprofits working within them. Their Solar Moonshot Program has helped over 130 nonprofits in 28 U.S. states and Puerto Rico afford the switch to solar energy, totaling over $3.5 million in funding. "There are so many benefits when we help a nonprofit go solar," says Tara. "They are able to save money that can then be invested into their missions and the community. They are able to educate the community about clean energy, local jobs are supported, the regional economy is stimulated, air pollution is lessened and of course the CO2 emissions accelerating the climate go down."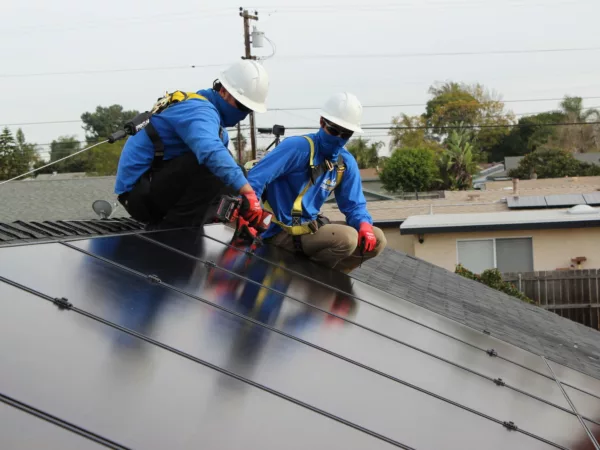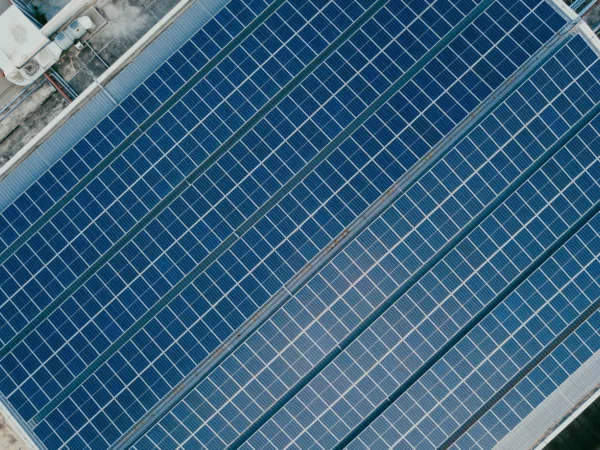 The team at Hammond Climate Solutions Foundation also works to educate philanthropic foundations on the intersectionality of climate and social justice. Many foundations have bylaws which say that their funding must go towards areas like health, arts, or youth development instead of climate. But by explaining how the climate crisis is interconnected with positive health outcomes, education, and the wellbeing of marginalized communities, foundations learn that they can help reduce the impacts of the climate crisis while staying in the bylaws of their charter.
"These communities have faced injustices for far too long, and we feel like it's very important to help them get clean energy, save money, and access clean energy education," says Tara.
Aligning Her Money with Her Values
As a longtime climate activist, Tara is no stranger to the connection between banking and the climate. "I became aware that big banks were funding fossil fuels projects over a decade ago," she explains. "Years ago, I canceled my credit card because I knew they were funding fossil fuel projects. I had that credit card for over fifteen years – my mom opened it when I was in high school. Ethically, I couldn't stay with a credit card company that's supporting fossil fuel projects."
Tara got connected to Beneficial State Bank through one of her partner organizations. "When I launched Hammond Climate Solutions Foundation, I made the decision to switch our personal bank, the business account, and our new foundation account to Beneficial State Bank, and I'm so glad I did. I try to be as sustainable and ethical as possible in my personal and professional life and, to me, it was important to have a bank that was aligned with my values. Manny [Barragan-Alcaraz, VP Client and Treasury Manager] is our representative and he is amazing. He's so responsive and helpful and I am very, very glad I made the switch to Beneficial State Bank!"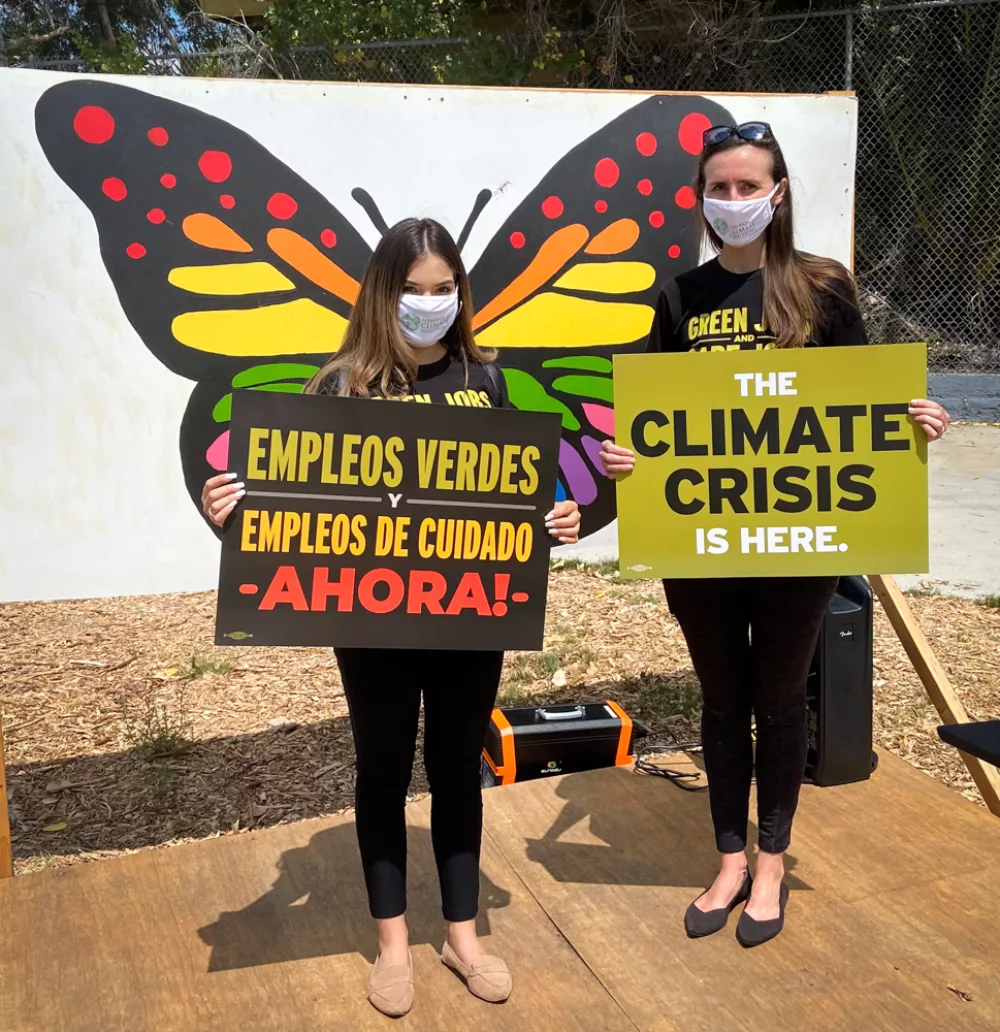 Tara's Tips for Acting on Climate
Tara hopes that others continue to join her in taking action in the fight for a healthy planet for all. Here is some of her expert advice on how we can each make a difference:
Remember that everyone can make an impact. "You don't need to be a climate change expert to help reduce the impacts of the climate crisis," says Tara.

Don't forget to vote. "It's not talked about enough how voting impacts the climate crisis," explains Tara. "To me, that's how we're going to get out of this – by stopping the United States and other big nations from being such big polluters. Yes, on an individual basis we can do a lot and it does add up, but these big corporations, the banks that are funding these big fossil fuels projects, this is where policies come in to help us. But unless we are voting in people who are ethical and who are taking fossil fuel free pledges, we're not going to get there."

Get involved with local organizations. "There are many grassroots organizations you can get involved with. If you can't donate money, you can donate your time," suggests Tara.

Be mindful about what you buy. "Vote with your dollar – every day. Buy local. Buy what you need, reuse, and buy secondhand," says Tara. "Gift what you no longer need on your local Buy Nothing page and seek items on there as well. Make gifts or gift experiences instead of things."
We feel honored to be the bank of incredible, values-aligned organizations like Hammond Climate Solutions Foundation. Being able to support organizations like this one motivates us to continue pushing the boundary of what ethical banking can look like.
We congratulate Hammond Climate Solutions Foundation on their incredible work thus far, and we encourage you to visit their website and consider a donation if you are moved by their mission.
Banking for a Brighter Future
Join our community of nonprofits, B Corps, small businesses, and conscientious organizations with lending and deposit services that help you grow your impact.
Spotlight on Nonprofit Banking
Our nonprofit clients inspire and energize us, making an impact through affordable housing, social justice, and environment sustainability.
Read More
People, Planet, Prosperity for All
We are proud to lend $94 million to support the environment, and $0 to fossil fuel extraction. When you bank beneficially, you choose to support people and planet.