Press Release
We Reached an Agreement with Communications Workers of America Employee Union in Historic Step for Financial Industry
Sep 29, 2021
Beneficial State Bank, a mission-driven community bank serving California, Oregon, and Washington, has reached an agreement with the Communications Workers of America employee union as part of its efforts to empower workers and set an example for the rest of the banking industry
Sept. 29, 2021, Oakland, Calif. – Beneficial State Bank has reached an agreement with its employees represented by the Communications Workers of America (CWA), marking the first time bankers have established a union agreement in more than 40 years.
Over 100 Beneficial State Bank employees joined the union in March of 2020. The CWA had approached the bank the year prior, seeking to represent the employees of a responsible bank. From the outset, Beneficial State management agreed to remain neutral during the organizing process and voluntarily recognize the union if adopted, citing its commitment to worker empowerment and self-determination.
"This union agreement demonstrates that the financial industry can empower its workers and remain successful. We're glad to demonstrate that the classic dynamic of workers versus management doesn't have to exist—it can be workers and management collaborating to work toward a better banking industry," said Beneficial State Bank CEO Randell Leach.
Beneficial State pays above the MIT living wage calculation across its footprint and offers generous benefits packages to all employees, but it is an exception in the financial sector, where inequity is widespread. According to the Bureau of Labor Statistics, the median annual salary for bank tellers was $29,450 in 2019—so low that one in three bank tellers relies on some form of government assistance.
Prior to working at Beneficial State, when I was a call center worker at Wells Fargo, I didn't know it was possible for bank workers to form a union, let alone negotiate a contract with management. At Wells Fargo, I was constantly under extreme sales pressure and knew that if I spoke up, I would be putting my job at risk. At Beneficial State, not only do I have a voice on the job, but I have an actual say when it comes to pay and metrics and ensuring we're providing the best financial services possible for customers. With this contract, we're truly driving Beneficial State's mission to help serve our communities.
Desiree Jackson, Assistant Vice President at Beneficial State Bank's Oakland, California branch

"This contract marks an important moment not just for Beneficial State workers but for management who knows that an open dialogue with employees supports Beneficial State's mission to serve customers," said Keith Gibbs, President of CWA Local 9412, which represents Beneficial State Bank employees in California. "I am very proud of Beneficial State workers for taking an important step towards a more just and equitable banking system, and I am optimistic that this is only the start of a larger conversation for the industry."
"We hope bank management's support of our employees' decision to unionize inspires others in the financial services industry to provide workers a living wage, great benefits, and a solid platform to ensure they have a voice," Leach said.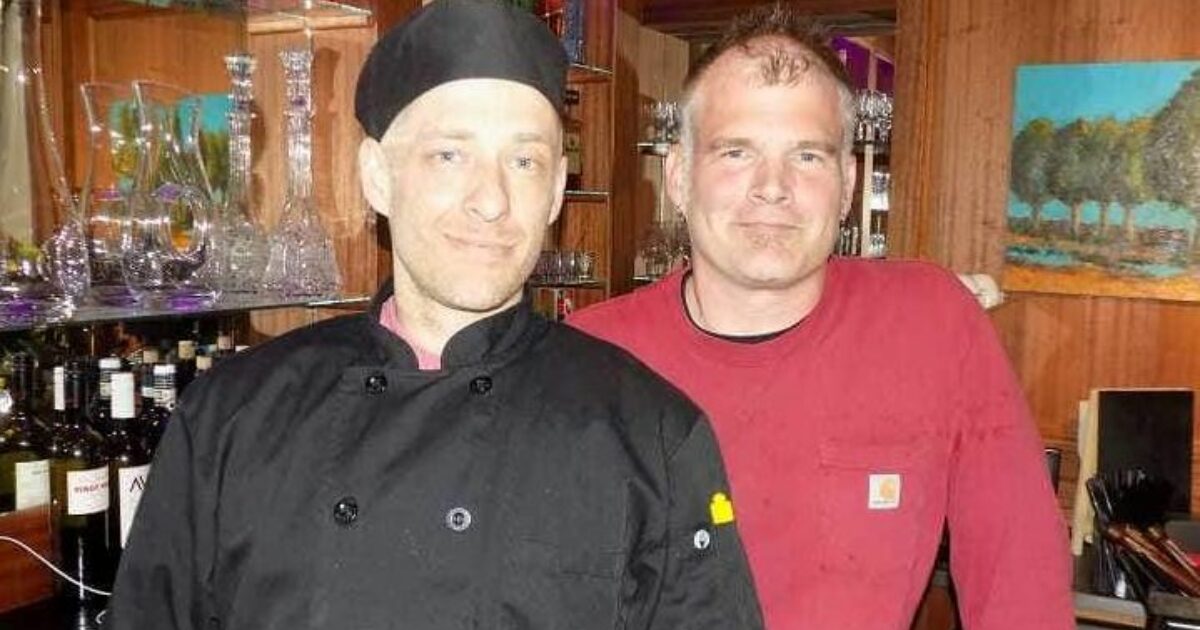 [Updated on November 17, 2021 to include pictures of the union contract signing on November 4, 2021. Pictured are Christina McAlvey, who represented union members of Beneficial State Bank; Louis Rocha, CWA representative; and Randell Leach, CEO of Beneficial State Bank.]
About Beneficial State Bank
Beneficial State Bank (Beneficial State) is a state-chartered, federally insured, and for-profit bank. Its economic rights are majority-owned by the nonprofit, Beneficial State Foundation, which is in turn permanently governed in the public interest. That ownership allows the bank to prove and maintain an innovative model for banking that generates benefit for people and the planet while being financially safe and sound. Beneficial State is both a Community Development Financial Institution (CDFI) as designated by the US Treasury and one of the world's top Certified B Corporations since it was awarded B Corp status in 2012. For additional information, visit http://www.beneficialstate.com. Member FDIC Insured, Equal Housing Lender.
People, Planet, Prosperity for All
We lend over $762 million to support affordable housing, health and wellbeing, the environment, and social justice. When you bank beneficially, you choose to support people and planet.
Choose a Bank that Invests in Tomorrow
A Beneficial Bank serves the triple-bottom-line of People, Planet, and Prosperity for All. That means prioritizing social justice and environmental sustainability. Our clients want to see their money put to good use – funding causes that defend our planet and build resiliency in our communities. Change your bank and help change the world.