Press Release
Real Leaders Ranks Beneficial State Bank No. 2 in Financial Services Category as a Top Impact Company
Jan 26, 2022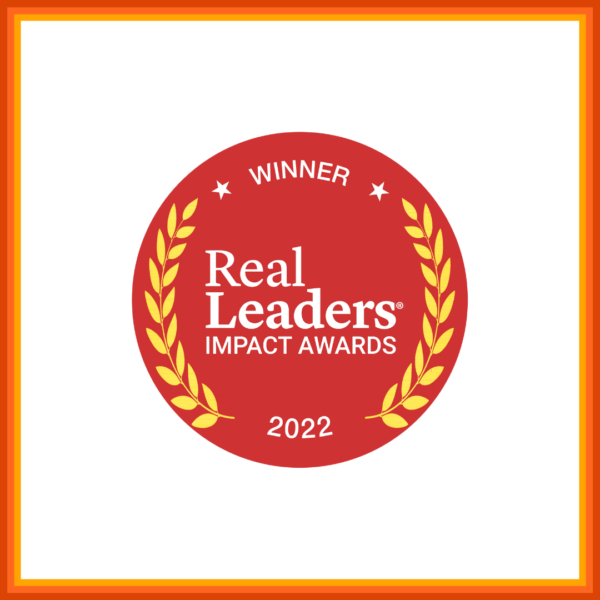 Beneficial State Bank, a mission-driven community bank and certified B Corporation serving California, Oregon, and Washington, was recognized as a Real Leaders Impact Award winner among top impact companies around the world
January 26, 2022, Oakland, Calif. – Beneficial State Bank, a mission-driven community bank serving California, Oregon, and Washington, was ranked #2 in the financial services category and #58 overall by Real Leaders in its fourth annual ranking of top impact companies. The Real Leaders Impact Awards recognizes 200 mission-driven businesses across several industries, highlighting companies that thrive financially while also helping build a better world.
"It's an honor to be recognized among leading global companies that are not only succeeding financially, but also creating positive outcomes for the planet and the communities they serve," said Beneficial State Bank CEO, Randell Leach. "Beneficial State Bank is cultivating a new way of banking, one that invests in social justice, financial equity, and environmental well-being, while remaining financially sustainable. The ongoing Covid-19 pandemic and climate crisis has underscored the importance of addressing the pervasive inequities in our financial system, and Beneficial State is proud to be leading the way in transforming the banking industry for good."
As a federally certified Community Development Financial Institution (CDFI) and certified B Corp, Beneficial State Bank provides fair and transparent financing and banking services to under-resourced communities, while investing in mission-aligned social and environmental projects and organizations. At least 75% of Beneficial State Bank's loan dollars go toward funding its mission categories, including affordable housing, renewable energy, and sustainability. Beneficial State Bank does not lend to industries that work against its mission, such as fossil fuels, private prisons, weapons manufacturing, or fracking. The bank was recently allocated an equity investment of up to $180 million by the U.S. Treasury's Emergency Capital Investment Program (ECIP) to support its ongoing commitment to serving marginalized communities.
For the complete list of Real Leaders Impact Award winners, click here.

About Beneficial State Bank
Beneficial State Bank (Beneficial State) is a state-chartered, federally insured bank with branches in California, Oregon, and Washington. Beneficial State serves the triple bottom line of people, planet, and prosperity for all, which involves serving its communities, supporting positive environmental outcomes, and achieving long-term financial sustainability. A unique ownership structure supports these strategic priorities: the bank's capital is majority-owned by the nonprofit Beneficial State Foundation. This means its economic rights are fully aligned with, and permanently governed in, the public interest.
Beneficial State Bank is a founding signatory of the UN's Principles for Responsible Banking, a member of the Global Alliance for Banking on Values, a Community Development Financial Institution (CDFI), Fossil Free Certified, and one of the world's top-rated Certified B Corporations, awarded B Corp "Best for the World" status every year since 2013.
Media Contact:
EMC Communications
BSBPress@EMCCommunications.com
(650) 455-9928