Press Release
Beneficial State Bank Receives "Outstanding" Community Reinvestment Act Rating, Continues to Advocate for Reform
Nov 16, 2021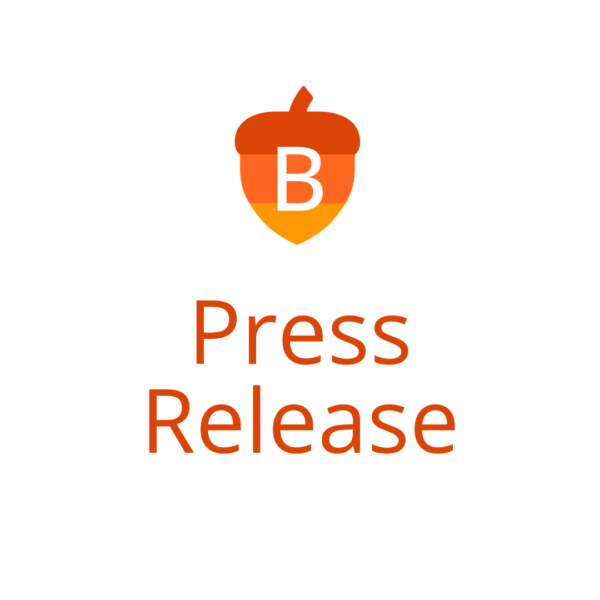 Beneficial State Bank, a mission-driven community bank and certified B Corp serving California, Oregon, and Washington, has received a Community Reinvestment Act rating of "Outstanding" from the FDIC, the highest possible score, which is earned by fewer than 15% of banks.
November 16, 2021, Oakland, Calif. – Beneficial State Bank has once again received a Community Reinvestment Act (CRA) rating of "Outstanding" from the FDIC for its work meeting the credit needs of communities throughout its footprint, including low- and moderate-income neighborhoods, through lending and community development programs.
CRA was enacted in 1977 as a response to redlining and other discriminatory banking practices, requiring banks to invest in the communities where they do business. Receiving an "Outstanding" rating means that a bank has an excellent record of helping to meet the credit and community development needs of those in its community, including low- and moderate-income neighborhoods, individuals, and small businesses.
"This rating for our CRA performance is a testament to the great work done by our entire staff. We intend to promote this standard of service for our customers, particularly low- and moderate-income communities who have been discriminated against and exploited by the financial industry for decades," said Beneficial State Bank CEO Randell Leach. "We encourage all banks to challenge themselves to improve their CRA programs and consider it to be the start of addressing the needs of their communities, rather than the finish line. We're proud of the distinction but would rather see more banks delivering meaningful impact."
As an FDIC-insured bank, Beneficial State Bank's CRA success is rooted in its own work and outcomes. Their "Outstanding" rating is based on small business lending and community development initiatives, which are made up of their community investment and sponsorship program, staff volunteer hours, and community development lending. Beneficial State continuously looks for ways to increase their impact in the communities they serve, which is done by supporting local residents, nonprofits, B Corps, locally-owned businesses, and affordable housing initiatives.
Beneficial State Bank's triple bottom line business goals include a pro-planet and community portfolio lending target of 75% or more of all loans and loan dollars. The remaining 25% of loans cannot work against the bank's mission. For instance, the bank does not lend to fossil fuel companies, payday lenders, or private prisons. As of December 2020, the bank had nearly $1 billion in mission-aligned loans outstanding, including $275 million in affordable housing and $67 million in economic, business, and job development categories.
Beneficial State has also been vocal about the need to reform CRA to more effectively meet community needs and ensure equitable banking practices, as well as modernizing it for the digital era. Yet in recent years, there have been efforts to undermine even the existing CRA despite ongoing rampant discrimination in the financial industry, continued racially disparate access to financial services, and an increasing wealth gap in our communities.
"We cannot afford to weaken CRA rules. Rather, we need to make meaningful changes that increase accountability for financial service providers. This is vital to ensure financial institutions are part of the solution as we confront economic, social, and environmental crises," Leach said. "Banking should nourish our communities and provide opportunities for all to prosper."

About Beneficial State Bank
Beneficial State Bank (Beneficial State) is a state-chartered, federally insured bank with branches in California, Oregon, and Washington. Beneficial State serves the triple bottom line of people, planet, and prosperity for all, which involves serving its communities, supporting positive environmental outcomes, and achieving long-term financial sustainability. A unique ownership structure supports these strategic priorities: the bank's capital is majority-owned by the nonprofit Beneficial State Foundation. This means its economic rights are fully aligned with, and permanently governed in, the public interest.
Beneficial State Bank is a founding signatory of the UN's Principles for Responsible Banking, a member of the Global Alliance for Banking on Values, a Community Development Financial Institution (CDFI), Fossil Free Certified, and one of the world's top-rated Certified B Corporations, awarded B Corp "Best for the World" status every year since 2013.
Media Contact:
EMC Communications
BSBPress@EMCCommunications.com
(650) 455-9928
People, Planet, Prosperity for All
We lend over $762 million to support affordable housing, health and wellbeing, the environment, and social justice. When you bank beneficially, you choose to support people and planet.
Spotlight on News and Announcements
A better banking system is possible. We tell our story to celebrate our success, share our learnings, and collaborate with others.
Read More