Press Release
Beneficial State Bank Focuses on Affordable Housing in 2023, Hires Expert to Lead its Practice and Find Innovative Solutions to Housing Crisis
Feb 02, 2023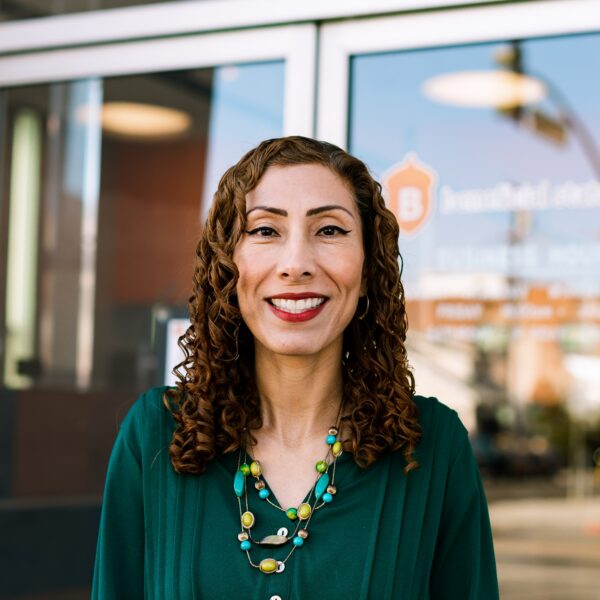 Beneficial State Bank, a mission-driven community bank serving California, Oregon, and Washington, has hired expert Margie Francia to strengthen its focus on affordable housing; Francia can speak to media about the role the financial industry needs to play in finding innovative solutions to the housing crisis
Feb. 2, 2023, Oakland, Calif. – Beneficial State Bank, which serves a triple bottom line of people, planet, and prosperity for all, is expanding its affordable housing practice in 2023 and has hired longtime expert Margie Francia as Vice President and Team Lead for Affordable Housing to pursue innovative partnerships and solutions to the housing crisis.
"Communities across Beneficial State Bank's footprint have some of the highest levels of housing insecurity in the nation," said Randell Leach, CEO of Beneficial State Bank. "Our mission includes helping communities thrive, and affordable housing has risen to crisis level in communities across the nation, and certainly the West Coast. We're grateful to have Margie join our team, and we know her expertise in affordable housing financing and cross-sector partnerships will help us grow our practice and help more people."
Francia joins Beneficial State Bank with over 20 years of experience in affordable housing lending and development. Over her career, she has helped create and preserve approximately 6,000 units of affordable housing by developing, managing, and financing projects in cooperation with public and privately-owned entities.
"As a Community Development Financial Institution and top-rated B Corp with a nonprofit ownership model, Beneficial State Bank is uniquely positioned to be a transformative player in the affordable housing space that can bridge public, private, and nonprofit efforts," Francia said. "I'm excited to look at innovative partnerships, like many did during the Covid-19 pandemic, to see how we can all join forces to fix this problem. No one bank or city or government entity is going to be able to fix it alone. We need to work together to find solutions. Having an affordable home is such a fundamental aspect of having thriving families and communities."
As of December 2021, Beneficial State Bank had $286 million in outstanding loan balances to mission-aligned affordable housing. As a result, the bank supported over 8,733 affordable housing units.
Francia was previously the Senior Director of Capital Solutions & Partnerships at Enterprise Community Partners, where she helped design an emergency pilot program at the onset of the Covid-19 pandemic focused on keeping low-income renters housed, while simultaneously preventing foreclosures of small, BIPOC-owned, naturally occurring affordable housing buildings in Los Angeles.

About Beneficial State Bank
Beneficial State Bank (Beneficial State) is a state-chartered, federally insured bank with branches in California, Oregon, and Washington. Beneficial State serves the triple bottom line of people, planet, and prosperity for all, which involves serving its communities, supporting positive environmental outcomes, and achieving long-term financial sustainability. A unique ownership structure supports these strategic priorities: the bank's capital is majority-owned by the nonprofit Beneficial State Foundation. This means its economic rights are fully aligned with, and permanently governed in, the public interest.
Beneficial State Bank is a founding signatory of the UN's Principles for Responsible Banking, a member of the Global Alliance for Banking on Values, a Community Development Financial Institution (CDFI), Fossil Free Certified, and one of the world's top-rated Certified B Corporations, awarded B Corp "Best for the World" status every year since 2013.
Media Contact:
EMC Communications
BSBPress@EMCCommunications.com
(650) 455-9928
People, Planet, Prosperity for All
We are proud to lend $286 million to affordable housing, and $0 to private prisons. When you bank beneficially, you choose to support people and planet.
Spotlight on Affordable Housing
Housing is a human right. Supporting deed-restricted affordable housing development and renewal is central to our mission.
Read More
Choose a Bank that Invests in Tomorrow
A Beneficial Bank serves the triple-bottom-line of People, Planet, and Prosperity for All. That means prioritizing social justice and environmental sustainability. Our clients want to see their money put to good use – funding causes that defend our planet and build resiliency in our communities. Change your bank and help change the world.