Client Spotlight
Idyllwild Forest Health Project Tackles Climate Change through Community Building
Jul 22, 2022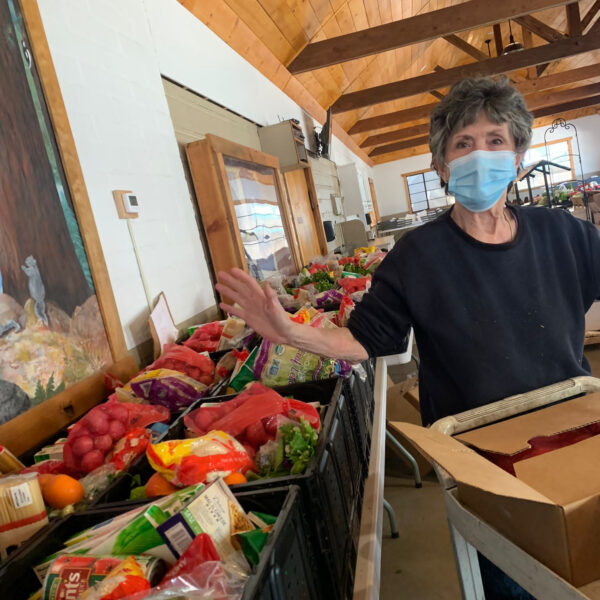 Idyllwild Forest Health Project started as a response to the 2013 Mountain Fire that nearly burned the community of Idyllwild, a small town two hours east of Los Angeles. This was only one of many devastating fires California has experienced in recent years. While not the only reason for the increased length and intensity of the fire season in the American West, climate change has worsened the situation. And, like many mountain areas, Idyllwild, California, is particularly fire-prone.
Idyllwild Forest Health Project is a group of local folks coming together to tackle their community's environmental challenges, researching solutions to uncover the best strategies to keep their community safe. "We need to create a self-sustaining loop where we take dead and dying trees, dense undergrowth, and ladder fuels out of the forest so it won't burn, improve fuel reduction overall, and avoid fire. This strategy has positive long-term climate benefits," explains Mara Schoner, Co-Founder.
Idyllwild is two hours east of Los Angeles, a small community in the heart of the San Jacinto Mountains. Catastrophic megafires like the ones California is now experiencing are in part the result of both climate change and forest management practices. Many complex systems impact each other when it comes to fire management approaches. "The preservationist movement, popularized in more urban communities, does not always work in mountain areas," explains Mark Yardas, Idyllwild Forest Health Project Co-Founder. "The residents and local communities need to be included in designing and determining the approach that works best for their area."
A changing ecosystem
Before Europeans arrived in the west, Indigenous communities used low-intensity fire to clear areas and manage heavy fuel loads. Mark explains, "The fires we're experiencing now are so hot they burn deep into the earth, destroying the forests so they can't grow back. This also increases warming through the carbon emitted as fires rage." In the Idyllwild area, where there used to be 40-50 big trees per acre, there are often now 1,200 smaller trees per acre, affecting the water systems, fauna, animals, ecosystem, and the health of the trees themselves.
The organization's work helped save Idyllwild from the Cranston fire in 2018. As a part of their ongoing research and exploration for solutions, IFHP made a local boarding school aware that the lower end of the campus was, in fact, a critical spot, thick with brush and ladder fuels that put the entire community at risk of wildfire. The school received a federal grant and conducted a forest-thinning project in 2017 that was one of the factors that saved the town. Thanks to the reduction of fuel, firefighters were able to light a backfire and defend the town, saving homes, lives, and the forest.
Mutual aid to survive the COVID-19 pandemic
Idyllwild was hit particularly hard by the COVID-19 pandemic. "As a rural community, we recognized that mutual aid was an important strategy to ensure everyone could make it through," Mara says. Mara and Mark launched mountainaid.net, a mutual aid project that helps address the immediate needs in their community. The platform allows people to ask for what they need and offer what they can. About 25% of the town participates as recipients, volunteers, or both, and Mountain Communities Mutual Aid feeds about 400 people every other week. They source food through Feeding America and local farms, providing high-quality food to their neighbors who need it. "We also see neighbors helping each other on other requests such as snow shoveling or taking garbage to the dump. We've all gotten to know each other better through this project," reflects Mark.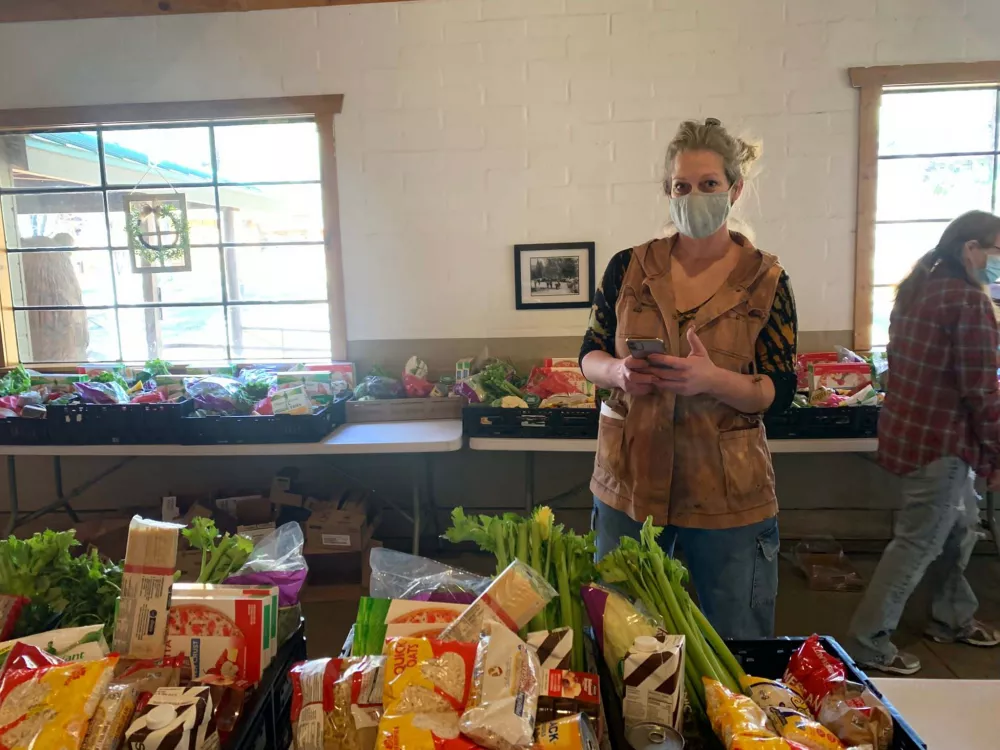 Banking that aligns with your values
"After Occupy Wall Street, we looked for options outside the big banks that would align with our commitment to the planet and our communities. We choose Beneficial State Bank for our local business, Neighbor2Neighbor, for Idyllwild Forest Health Project, and as our personal bank. We like that we're with a smaller bank dedicated to improving communities," says Mara.
"We are the forest - if you live there, you're a part of it. When we see the interconnection between people, forest, and the climate crisis, we can start to see all the different ways to approach solutions," says Mara.
Idyllwild Forest Health Project has a lot of plans on the horizon, including deepening and expanding community engagement in their forest management work, improving emotional resiliency with a community mental health component, and expanding their mutual aid platform. Donate to support their work and stay connected.
People, Planet, Prosperity for All
We are proud to lend $94 million to support the environment, and $0 to fossil fuel extraction. When you bank beneficially, you choose to support people and planet.
Banking for a Brighter Future
Join our community of nonprofits, B Corps, small businesses, and conscientious organizations with lending and deposit services that help you grow your impact.