An Update Regarding our Co-Founder, Tom Steyer
Jul 10, 2019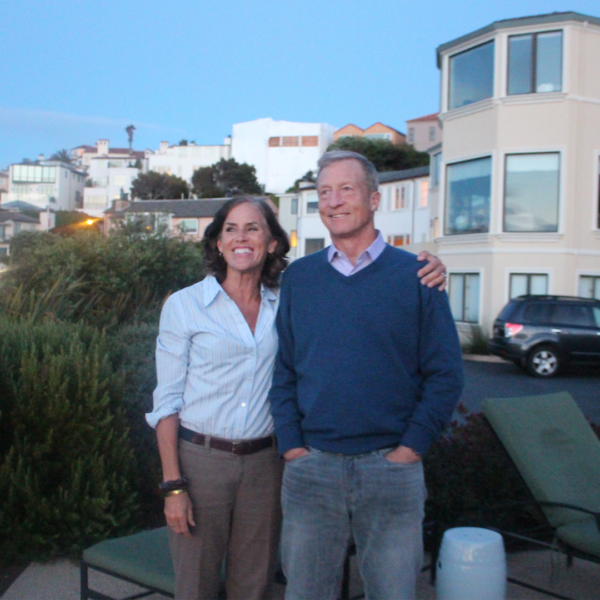 Dear Clients and Partner Organizations,

On July 9th, 2019 Tom Steyer announced his decision to run for the office of President of the United States. Tom sees this as his best path to contribute to the restoration of our democracy and prosperity for all.
Beneficial State Bank, Bancorp, and Foundation are not involved in Tom's campaign. Just as Tom is running for office as a private citizen with his own positions and beliefs, we recognize that each of our clients and partners are individuals who are entitled to their own opinions, values, and beliefs. We respect and protect the rights of each and value diversity in all that we do, including differences in political opinions and whom we choose to support. We believe we are a better community as a result.
Tom Steyer and his wife, Kat Taylor, hold various roles with the bank and its affiliates.
Tom has submitted his resignation from the Bank, Bancorp, and Beneficial State Foundation boards and he will no longer be involved in the governance of these entities.
Kat will retain her role as chairperson on the Bank and Bancorp boards, and remain as Chief Executive Officer of Beneficial State Bank. Randell Leach will continue as President and Chief Operating Officer. Randell has been running the day-to-day business of the bank while Kat remains focused on the strategic positioning and mission. As such, there are no further operational changes.
In order to minimize the potential for conflicts between the activities of the Foundation and her husband's political campaign, Kat has resigned as the chair of Beneficial State Foundation and a new board chair is in the process of being appointed. As bank CEO, Kat will continue to be a spokesperson for changing the banking system for good, in collaboration with the Foundation.
Tom Steyer and Kat Taylor have generously provided their support to Beneficial Banking and remain fully committed to its success. Neither have, nor will, receive any economic benefit from their contributions. In fact, 100 percent of the economic rights of Beneficial State Bank and Bancorp are owned not by private shareholders, but by nonprofit organizations. Beneficial State Foundation, the majority economic owner, along with our other nonprofit investors, must reinvest all distributed bank profits back into the communities the Bank serves. This virtuous cycle promotes thriving communities, a healthy economy, and a prosperous planet.
For any campaign-related matters, please contact info@tomsteyer.com. For any press inquiries relating to the campaign, please contact press@tomsteyer.com.
For all inquiries, please contact Kat Taylor, Randell Leach or Erin Kilmer-Neel at ExecutiveOffice@beneficialstate.com.

Beneficially,
Kat Taylor
Co-Founder & Chief Executive Officer
Beneficial State Bank
Randell Leach
President & Chief Operating Officer
Beneficial State Bank
Erin Kilmer-Neel
Executive Director & Chief Impact Officer
Beneficial State Foundation