Adapting Our Business Model
Aug 21, 2020 | Randell Leach, CEO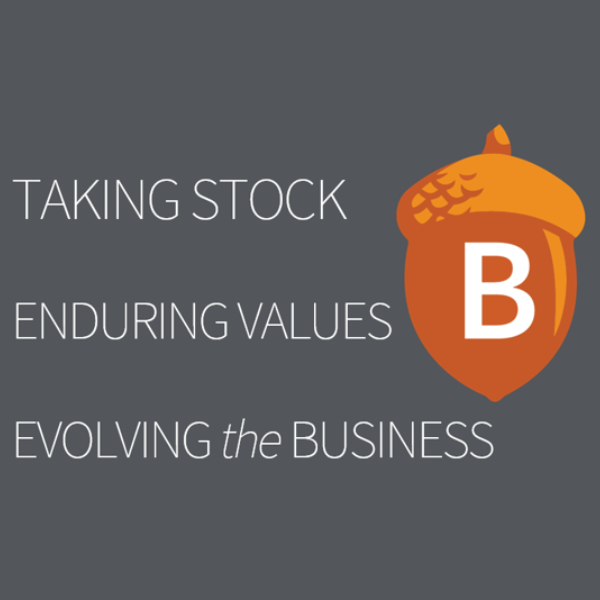 Dearest Clients, Partners and Stakeholders,

We would like to share some profound changes we are making here at Beneficial State Bank. We are transforming our retail strategy and cost structure in order to strengthen our ability to deliver on our mission commitments long into the future. Who we are at our core, our ownership structure, and our triple bottom line focus remain steadfast. Though all meaningful change comes with challenges, we are optimistic that the steps we are taking will build our performance, mission impact, and resilience for years to come.
What is changing?
We are moving to a new retail delivery model. Today, we are highly constrained by our physical footprint, primarily serving populations within a small radius of our brick and mortar branches. We have been assessing our capabilities, product offering and services, and we have identified opportunities to transition to a more digital and online strategy while still recognizing the importance of physical space that is well placed and appropriately sized. We will be accelerating our investments in services like online applications, remote and video banking, cashless financial centers, and digital transaction capabilities. In conjunction, we will be expanding our ability to provide financial solutions to those who need them most. These investments will enable us to reach a greater number of un- and underserved, as well as expand services to our mission-aligned clients and community partners.
External factors have magnified and accelerated our need to adapt our cost structure as well. The rapid onset of the economic recession, coupled with record low interest rate margins, the threat of credit losses from increasing loan defaults, and escalating overhead, exhort us to take near-term decisive action to improve our cost structure, ensure our financial strength, and support changes to our business model
To support this strategic transition, we will need to reduce overhead and staffing. This will include closing a number of branches in California and Oregon. We make these decisions with a heavy heart, and out of necessity. We recognize that these changes are vital to generating the stable and healthy earnings we need to protect the bank, invest in our mission, products, and services, and prove that a purpose-driven, restorative banking model is viable.
What is staying the same?
Our vision, values, and mission commitments will remain intact. We will continue as a Community Development Financial Institution, dedicated to serving low to moderate income communities. We remain a "Best for the World" B Corporation and will pursue our recertification for B Corp status over the coming year. We will also maintain our support of the Sustainable Development Goals, as well as our status as a Global Alliance for Banking on Values member.
We also remain committed to staff diversity and fair compensation. Throughout our restructuring, we are closely monitoring our staff composition to ensure we maintain a diverse workforce. We will also continue to compensate our staff at or above living wage levels.
We will continue to allocate at least 75% of all loan assets to mission-aligned endeavors, consciously investing in a more socially-just and environmentally sustainable world. We will also continue our "do no harm" business practices, never supporting extractive industries and activities such as fossil fuels, private prisons, coal, fracking, and payday lending.
We are grateful to our strong, loyal, and generous partners, clients and communities for your support during this transition, and always. For more information about our impact, structure, commitments and theory of change, please visit our Impact website.
Beneficially yours,

Randell Leach
President and Interim CEO