Client Spotlight
Plazita Schools, Inc Preschool - Investing in Community through Immersion Education
Sep 07, 2022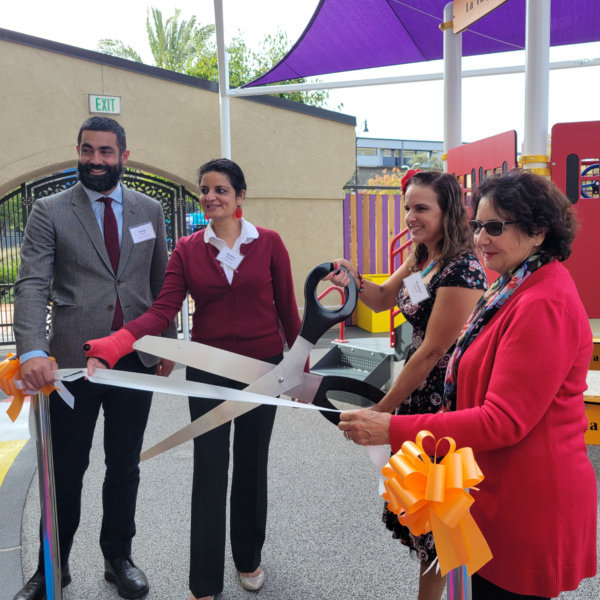 When Krystell Guzman decided to put her son into a bilingual preschool, she discovered it was difficult to find a preschool that had both a strong curriculum to prepare her child for elementary school and that offered cultural and Spanish language immersion. "When I had my daughter, I decided that I could use my training background to create something for her, to gain skills for kindergarten and preserve the cultural and language immersion elements that were so important to me," she explains. "I am the generation that gets to celebrate both my languages after our parents were pressured to assimilate to English. We bring that sense of celebration and pride into our schools."
Plazita Schools Inc educates the children of our world with cultural and language immersion and a focus on preparing their students for kindergarten. They serve children ages 3 months to 6 years old in their schools in Oakland and San Leandro. Plazita Schools operates three schools, with a new school coming soon. By the end of 2022, Plazita Schools will serve 300 students per year.
Plazita Schools Inc focuses on both cultural and language immersion. "You can't teach language in isolation," explains Krystell. "Our culture is about warmth and love, so we infuse our school with both our culture and our language." You can see different elements of Latin American culture throughout Plazita Schools: in the classroom murals, the gardens, and the food to name a few.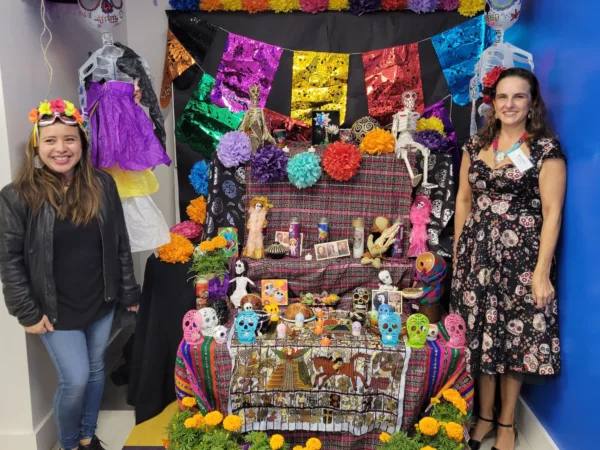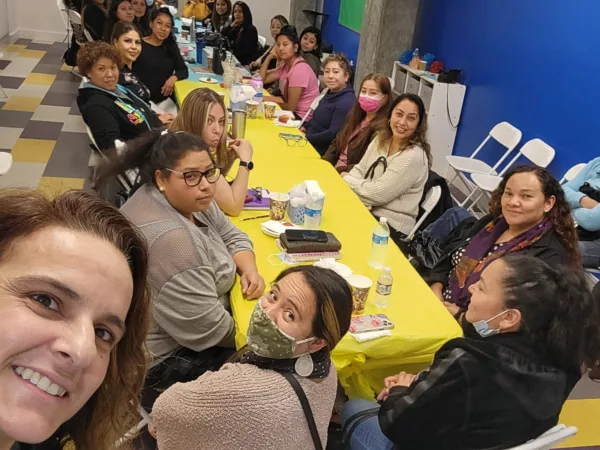 Working together for a brighter future
The families of Plazita Schools students are from diverse backgrounds. All of them understand and value the importance of language immersion. About one-third of the families have at least one parent who speaks Spanish. While Plazita Schools is a private preschool, they also accept subsidies for low- to moderate-income students in the community. "We are thinking about raising kids in community with their families, not just providing them a safe educational experience," says Krystell. "Our mission is to support kids together with their families and with our whole community."
At Plazita Schools, preparation for kindergarten is broader than academics. "We focus on socio-emotional preparation," says Krystell. "Kindergarten teachers love our students because we teach them cognitive skills, how to manage themselves within a group, and important social skills that all kids need when they go to school."
Using business to make an impact
From the beginning, Plazita Schools had a social mission: to create jobs for immigrant women and support them in developing their careers. "We support our staff to build careers they may not have otherwise been able to pursue," says Krystell. "We provide training, support our staff as they go through school, and help them build new skills. Over the years, we have created 50 jobs in our community."
Krystell was recently awarded the Innovative Business Woman of the Year Award by the California Hispanic Chamber. "You can be a successful company, and have a social mission," says Krystell. "Our business has grown over time from 3 students to 300 while we've created good jobs for people with marginalized identities in our community."
Watch a video honoring Krystell and Plazita Schools Inc.
"I was referred to Beneficial State Bank from a friend," says Krystell. "The team is responsive and wonderful. Over the years, Beneficial State Bank has supported us in many ways: with a loan, by recognizing our work at the Oakland Indie Awards, and by just checking in on us to make sure we were doing ok as we grew the business."
Learn more about Plazita Schools and the ways they support students and families in the Bay Area.
People, Planet, Prosperity for All
We are proud to lend $28 million to support social justice, and $0 to weapons manufacturing. When you bank beneficially, you choose to support people and planet.
Smarter Business Banking
Beneficial Banking™ supports local and regional businesses and organizations that serve our communities. Businesses like these are critical for building economic resilience and providing diverse employment opportunities.