Client Spotlight
Good Fill by GD.STWRD - Low-Waste Essentials
Feb 01, 2022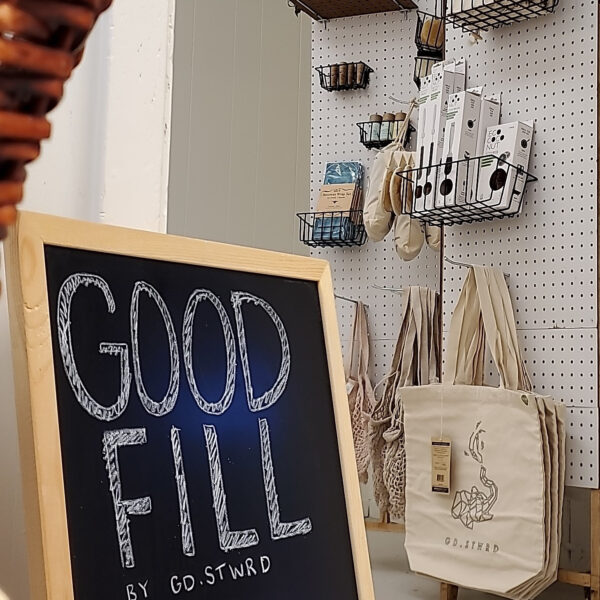 Climate change poses a profound threat to humanity's health, well-being, and safety. We need systemic solutions, regulations, and incentives to slow the consequences of climate change. Individual actions are not enough, but we can all do our part to reduce our impact on the planet. By reducing waste, we save space in our landfills, conserve resources, and reduce energy consumption. Shopping at local stores that offer bulk products, refills, and sustainable products is one way we can reduce waste. Alyssa Ndombeson owns two businesses in Fresno, California, that help people live sustainably: GD.STWRD (pronounced "Good Steward"), a lifestyle brand that offers tips and resources about how to live with a lower environmental impact, and Good Fill, a store that provides low-waste home and beauty products and refills.
"I feel a sense of urgency to share how we can make a positive impact on the planet," says Alyssa. She opened Good Fill's storefront in March 2020, making it the first zero-waste shop in Fresno. "Because we were a new business, we didn't have to pivot as much as others did when the pandemic hit," she says. Good Fill offered home deliveries and porch refills during the early days of the pandemic. "People would leave their containers on their porches, and we could offer a contactless refill," says Alyssa. You can now shop in person or order online.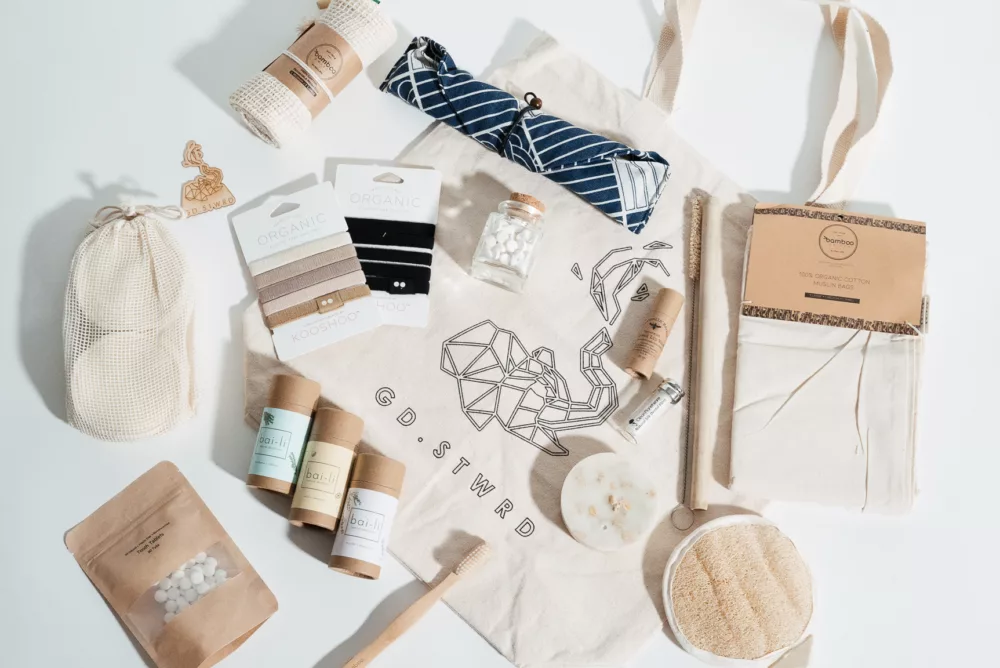 A small business that serves the community and the planet
Alyssa is a serial entrepreneur, who previously owned a t-shirt business and a decluttering and organizing business. She was inspired to start GD.STWRD and Good Fill after making changes to her own consumption: "I found shops in larger cities like Los Angeles and the Bay Area that offered bulk products and refills, and I wanted something like that in Fresno. Starting this business allowed me to bring a low-waste lifestyle to my community. We've had a lot of local support since we started."
Good Fill offers a variety of products: dental care, skincare, laundry, cleaning, kitchen products, and more. Some of their popular products include dryer balls and facial rounds. Dryer sheets are made with plastic and chemical fragrances that pollute the air. Dryer balls offer an alternative. They are made from wool and reduce static cling and drying time. Because these can be reused, dryer balls reduce waste and negative environmental impacts. Facial rounds, a replacement for cotton rounds, come in a pack of 20 rounds that can be used for makeup removal and skin care. Facial rounds come in a mesh bag to be washed and reused.
"Making these changes to your consumption takes time," explains Alyssa. "The first step is to be aware of the choices you make in your daily life. Replace items you need to throw out with sustainable options. Look into sustainable alternatives. Support companies with a commitment to the environment. You can make your life more sustainable and reduce your impact one decision at a time."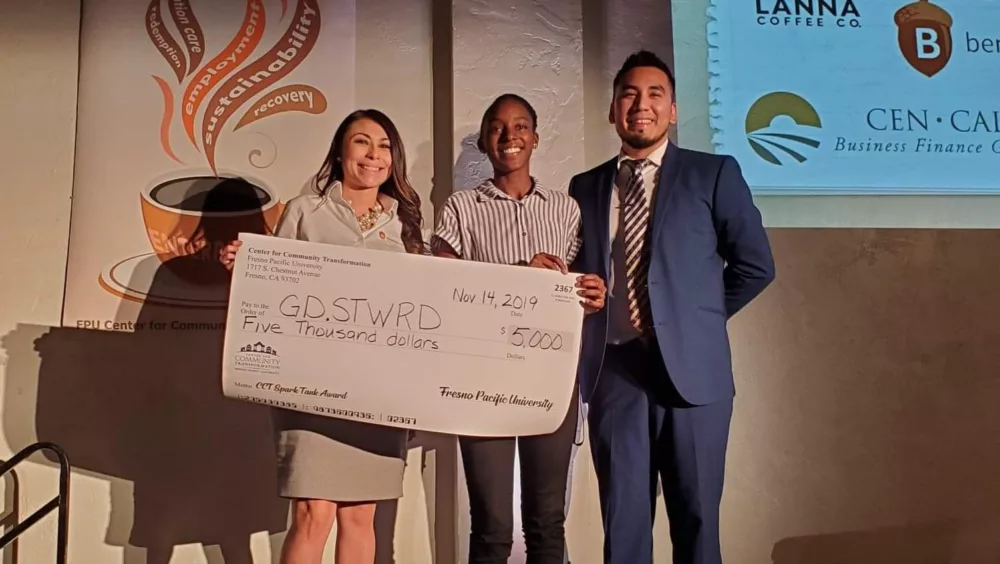 Business and banking for a sustainable future
"Before I had the capital to open the shop, I focused on the lifestyle brand," explains Alyssa. "With the support of my mentors, I wrote a business plan and was awarded $5,000 in startup capital at a pitch competition. That's what I used to open the store."


I met Beneficial State Bank's Fresno branch manager at the pitch competition and opened my business bank accounts with her right after. Around that time, I learned how banks negatively impact the environment. I am excited to be a part of a bank that cares about its impact and is committed to doing good things for people and the planet.
Alyssa Ndombeson, Owner of Good Fill

People, Planet, Prosperity for All
We are proud to lend $94 million to support the environment, and $0 to fossil fuel extraction. When you bank beneficially, you choose to support people and planet.
Smarter Business Banking
Beneficial Banking™ supports local and regional businesses and organizations that serve our communities. Businesses like these are critical for building economic resilience and providing diverse employment opportunities.