Client Spotlight
Green Plate Special - Educating and Feeding Young People in Seattle
Apr 24, 2020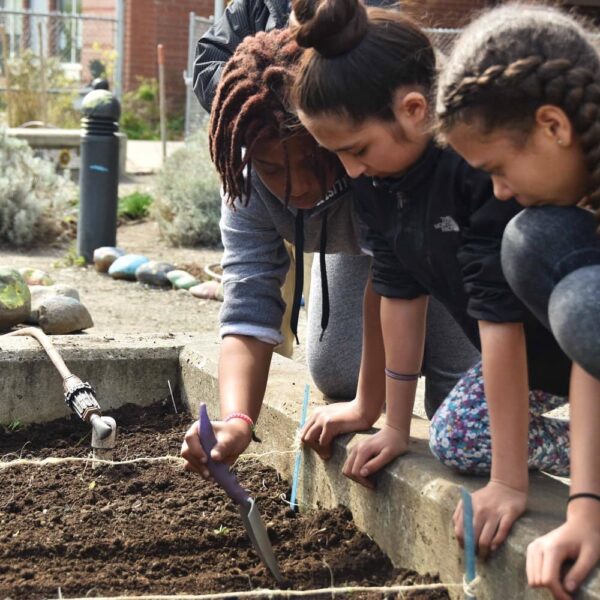 Seattle's Green Plate Special gains federal funding to keep staff
In navigating the Paycheck Protection Program, the $669B business loan carve-out of the CARES Act, we've been able to take stock of what has happened broadly in the market and how we can continue to help our clients during this time. Some have expressed concern about large corporations exploiting loopholes and tapping the Paycheck Protection Program intended for small businesses. Others have pointed out how larger institutions are more equipped to navigate the technical and operational complexities of the SBA's loan fulfillment channel, or how the funds should be better allocated to financial services providers such as CDFIs that specialize in serving traditionally marginalized populations.
Despite the program's challenges, the team at Beneficial State Bank was able to help nearly a thousand small organizations employing over 15,000 people, many of which are nonprofits and B Corporations, to secure Paycheck Protection loans. Most of these entities are true small businesses with 10 or fewer staff members. Over 85% are mission-aligned with Beneficial State's social and environmental directives. We are shining a light on the positive work these organizations are doing as well as sharing how you can make a difference by supporting them.
Green Plate Special
Green Plate Special is a Seattle-based nonprofit that educates and feeds youth through "seed-to-table" learning. It has been a customer of ours since its founding in 2011. We are proud to have supported their application for the Paycheck Protection Program this month, not just for their overall mission, but also their response to COVID-19.
Green Plate Special's mission is to inspire and empower youth through growing, cooking, and sharing food. Children and adolescents ages 9 to 14 are taught to garden, prepare, and cook their own food on their premises. On average, the organization works with about 700 youths per year, teaching them "deeply, not widely"—meaning they usually teach lifelong skills in cultivating and cooking healthy meals over longer periods of time than through one-time workshops.
GPS offers classes and summer camps on a "pay what you can" basis to offer equitable access to food education. Families offer an amount they can afford in exchange for sending their children to these programs, reducing the paperwork and stigma affiliated with other needs-based resources. They also work with partner organizations, like schools, within their budgets in order to help bring students to their garden and kitchen any way they can.
What they are doing to help with COVID-19
While GPS has closed their typical programming to comply with shelter-in-place guidelines, they have pivoted and used their facilities, expertise, and resources to become a food distribution center. They are receiving donations from their food partners in addition to farming fresh produce from their garden and repackaging them as grocery bags for other organizations, including New Horizons, a teen homeless shelter.
Because they had shut down their programming, Green Plate Special needed to lay off five of their six educators on staff. Once they received the Payroll Protection Program loan, they were able to re-hire these employees to assist with new grocery distribution operations. In addition to these critical services, GPS is still engaging with the children they teach, posting to their blog and social media ways that they can engage with food while social distancing. This includes plant bingo, scavenger hunts during walks, and a pop quiz about the different parts of a chicken.

Knowing we couldn't do programming any longer, we decided to do the next best thing that we knew how to do, and that's feed people.
Laura Dewell, Green Plate Special Executive Director

How you can help
Green Plate Special only receives 10% of its funding from program fees and relies on grants and donations to operate. Recurring donations will help support future programming when it is able to re-open its doors to families again.
In the near-term, Green Plate Special is looking for local dry goods and mason jar donations. They are also hoping to connect farmers impacted by COVID-19 by paying for their produce to be used as part of their distributed grocery bags.
Learn more about Green Plate Special and check out Green Plate Special and Beneficial State Bank in the Community Development Bankers Association (CDBA)'s series, "Banking for Good."
People, Planet, Prosperity for All
We are proud to lend $73 million to support health and wellbeing, and $0 to fracking. When you bank beneficially, you choose to support people and planet.
Spotlight on Education and Youth Development
Our clients working in education and youth development show us that investing in young people makes our communities more vibrant and healthy.
Read More