Aug 22, 2022 |
Client Spotlight: Brown Hope - Building Community Through Healing in Portland
The impact of racial trauma is psychological, physiological, social, economic, and spiritual. Acts of injustice create wounds that are passed down across generations. Black, Indigenous, and people of color experience material, emotional, psychological, and spiritual trauma from racism experienced today. Brown Hope in Portland, Oregon, is building a movement of interdependence, working with neighbors from all different backgrounds to inspire the racial justice and healing our communities need and deserve. "We need to remove the systems that perpetuate racism, but we also need healing," says cameron whitten, Founder, Chief Executive Officer, and Chief Healing Officer. "Brown Hope is a vehicle for that type of healing."
Founded in 2018, Brown Hope is a healing justice nonprofit that focuses on planting seeds of racial justice and healing from the traumatic impacts of racism. Brown Hope structures its work in five programmatic areas: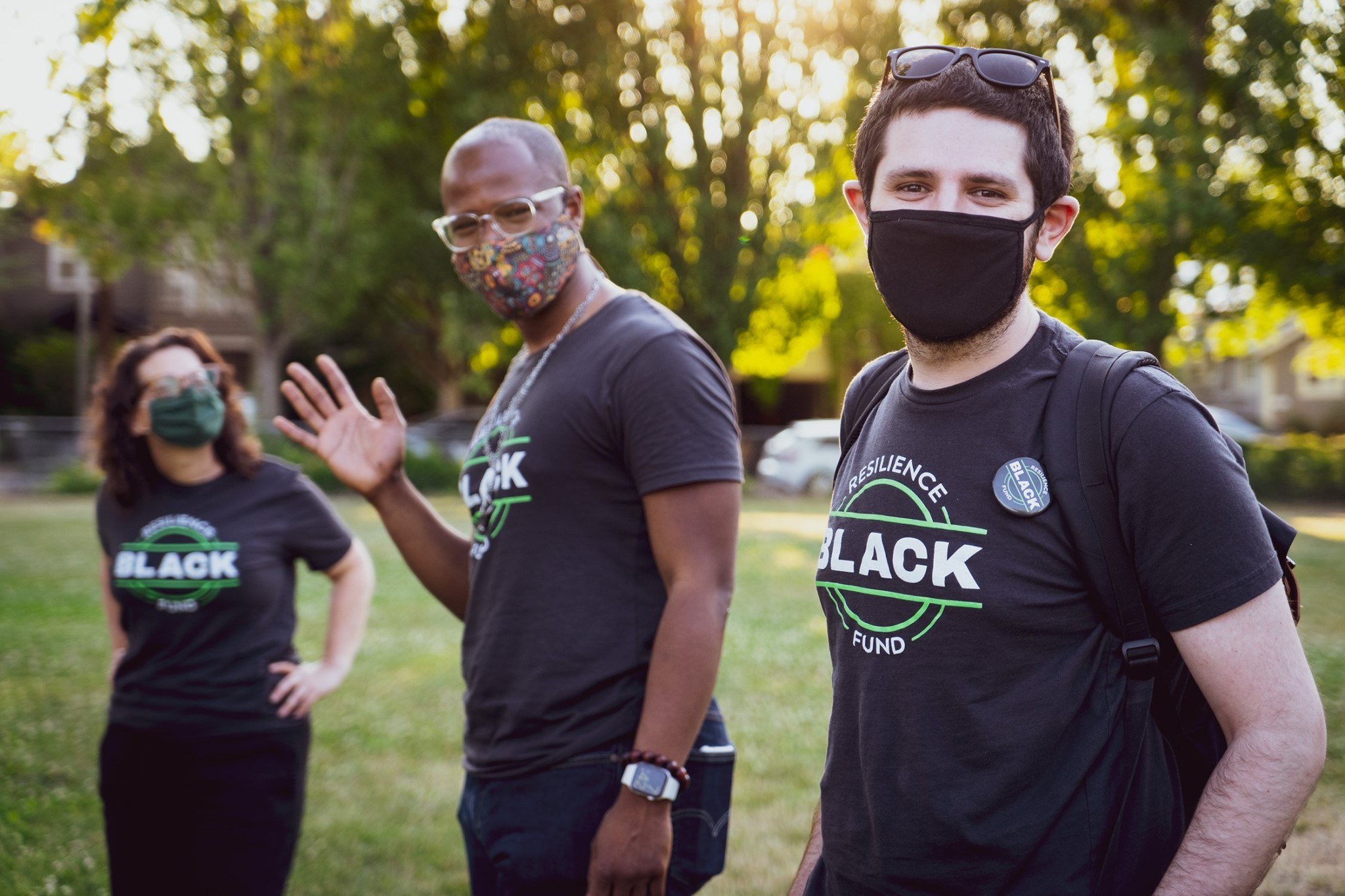 Healing racial trauma
Brown Hope focuses on the intersections of economic, social, and spiritual healing through their programs. These programs are designed so that the community is seen and embraced fully as themselves. "Our healing justice framework comes directly from my lived experience," explains cameron. "Our programs are trying to get rid of the ways that communities may feel excluded, and instead embrace them as their authentic selves."
Brown Hope is human-centric in all aspects of its work: branding, workplace policies, application processes, and program design. "We understand our community is diverse," says cameron. "Everyone is in a different place in their life and everyone has their own vision for their future. We want our programming to be open, to meet people where they are."
Brown Hope believes that healing is possible for all of us, and their programs open up resources and remove barriers to participation. "Healing is encoded in the wisdom of our bones," says cameron. "The message we want our community to hear is that 'you are enough. You have the power to heal.'"
"All of us, regardless of our racial backgrounds, have racial trauma to heal from," says cameron. "Seeing others as property, as a threat, or as 'less than' is because of damage to their heart. To emerge into a future we all want, we must all heal."
Supporting community through direct cash assistance
Brown Hope leverages direct cash assistance as a way to serve community. "Direct cash assistance, instead of a more bureaucratic system, shows trust and helps build social capital," explains cameron. "The impact of direct cash assistance was made clear during the pandemic. Delays from bureaucratic systems that were designed to be inefficient and prolong suffering hurt our community. We see and embrace human dignity and believe responsive resources are key to building trust." You can support the Black Resilience Fund with a contribution.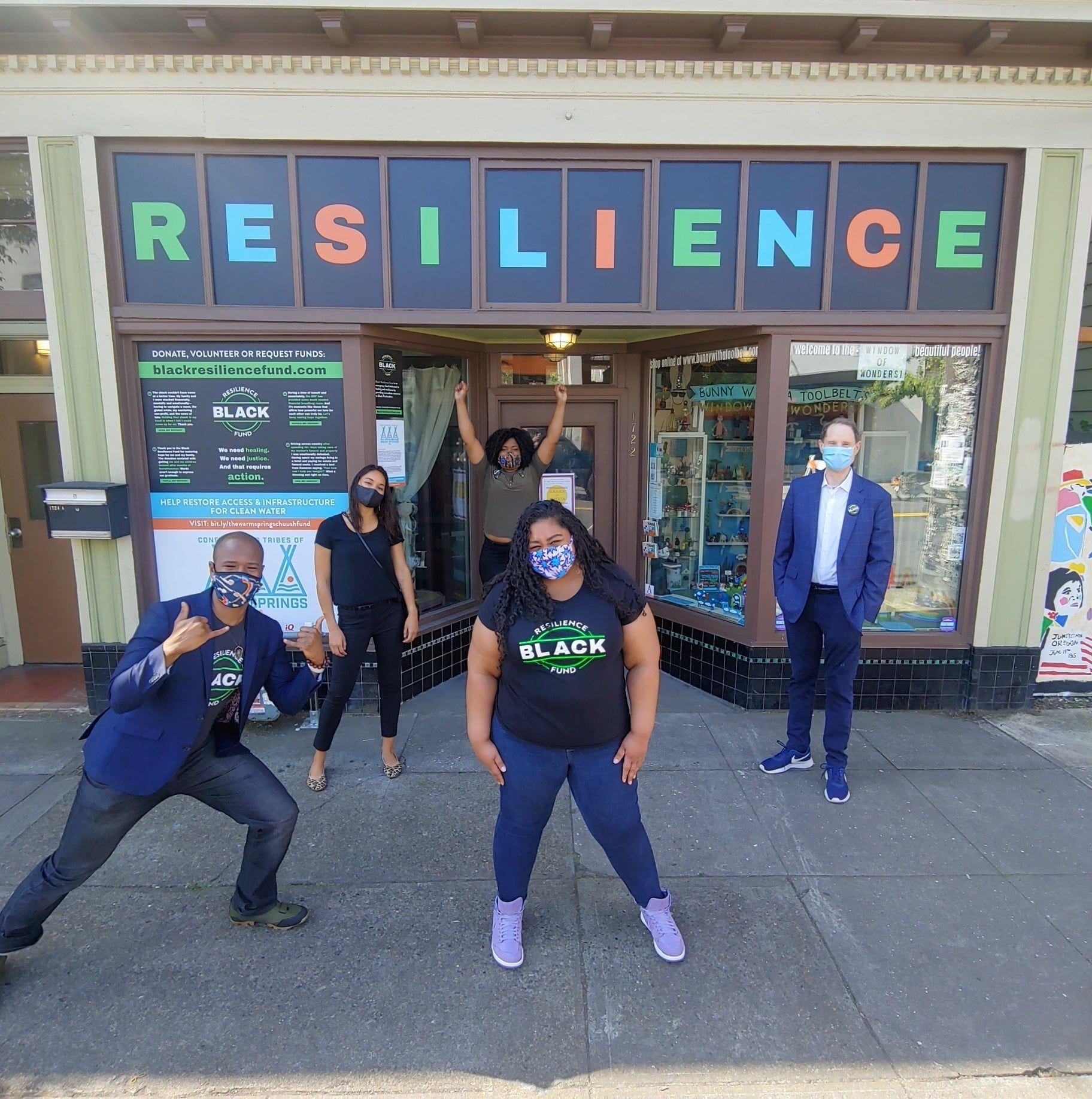 Values-based banking
"Before founding Brown Hope, I was the Executive Director at the Q Center in Portland," says cameron. "We started banking with Beneficial State Bank specifically because of the bank's commitment to social justice. The bank's mission and values are aligned with Brown Hope, and Craig Hill is the best banker I've ever worked with. Beneficial State Bank has been a great partner."
Learn more about Brown Hope's work and how you can get involved.

---